Keep Taxpayer Money Out of Inhumane Research
16,478 signatures toward our 50,000 Goal
Sponsor: The Animal Rescue Site
Tell the USDA to end its cruel and deadly treatment of livestock to help meat producers turn a profit.
---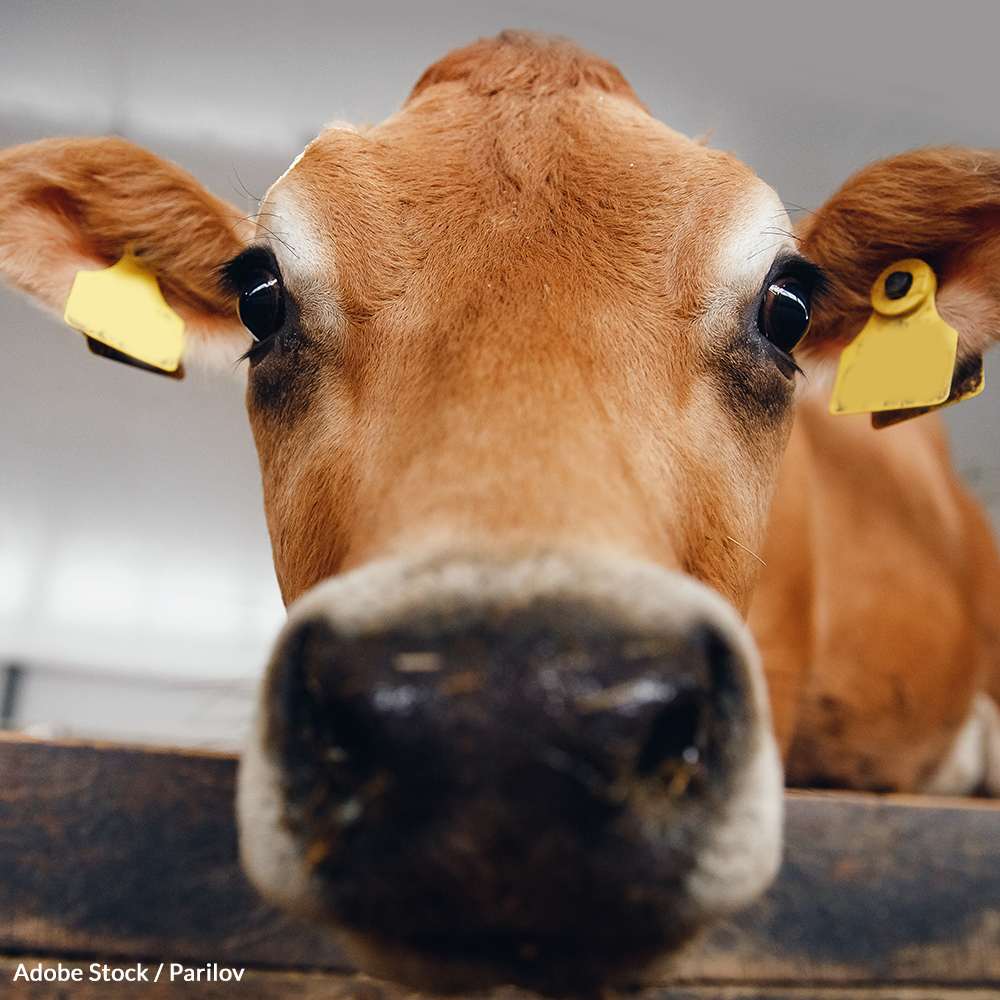 The United States Meat Animal Research Center (USMARC) has been ignoring animal rights and welfare since its inception in 1964. Thousands of the animals housed at USMARC have died from starvation in just the last few decades alone1. Livestock at the facility have been specially bred to produce more offspring than normal, resulting in particularly weak and vulnerable progeny. Those that survive often have debilitating deformities.
Two years after the center opened, mass public outcry against animal cruelty resulted in the Animal Welfare Act, although farm animals used in research that promised to benefit agriculture remained exempt from protections2. Research facilities such as USMARC, overseen by the U.S. Department of Agriculture (USDA), were expected to self-regulate. However, despite the Agriculture Department's crack-downs on animal abuse at private research facilities, it allows the publicly-funded USMARC to treat animals as they see fit.
The horrific truth of USMARC's treatment of animals first came to light in 2015. The New York Times reported indefensible acts that have taken place at MARC over the past several decades1, and prompted the Animal Welfare Institute (AWI) to ask former Secretary of Agriculture Tom Vilsack for an immediate investigation with appropriate corrective action, including possible closure of the facility3.
The AWI called on Congress to cut off the USMARC's research funding, following the report which detailed multiple instances of direct non-compliant veterinary care and animal handling resulting in significant animal suffering4.
The inspection details incidents of animal cruelty4, including injured animals that are refused treatment, medical issues not being documented nor conveyed to an attending veterinarian, and animals in a feedlot area showing symptoms of severe heat distress.
MARC uses more than $22 million taxpayer dollars and 35,000 animals annually, in its quest to find new ways to boost livestock industry profits5. It is clear the center's cruelty has not paid off, and its attempts to improve agriculture through experimental research have caused an industry-wide increase in death-rates among livestock.
A national poll by the taxpayer watchdog White Coat Waste Project found 68% of voters want to reduce taxpayer-funded research intended to benefit agribusiness6.
This inhumanity has been permitted for too long. Tell the USDA's Secretary of Agriculture to end these cruel and unusual experiments. It's time to hold the U.S. Meat Animal Research Center accountable for its inhumane practices!
To Top
The Petition:
To the United States Secretary of Agriculture,
It has become clear that the treatment of livestock at the U.S. Meat Animal Research Center (USMARC) in Clay Center, Nebraska, barely meets USDA standards dictated under the Animal Welfare Act. In many cases, flagrant violations of the law are categorically ignored.
The Animal Welfare Act of 1966, enacted by the will of the People of the United States, exists to protect non-human animals from the pain and suffering that the livestock at USMARC continue to endure. In lieu of external oversight, the center had agreed to regulate its own animal care procedures. However, evidence (or lack thereof) suggests that it has consistently failed to do so.
When asked for the minutes of a decade's worth of committee meetings, which are intended to evaluate animal safety for each experiment, USMARC was only able to provide notes from a single session, in which there is no mention of animal well-being. When New York Times reporter Michael Moss interviewed former employees, their testimony was equally disturbing.
Veterinarian James Keen, employed at USMARC for twenty-four years, said, "They pay tons of attention to increasing animal production, and just a pebble-sized concern to animal welfare... it probably looks fine to them because they're not thinking about it, and they're not being held accountable."
Indeed, USMARC appears to be much more concerned with profit than with the humane treatment of its animals, a mentality that does not reflect the interests of the public, to whom you have pledged your service. I demand you bring an end these cruel experiments, and hold your department to the same standards you require of everyone else.
Sincerely,