Bring Chimps Home to Sanctuary
Final signature count: 7,579
Sponsor: Chimp Haven
Help bring more than 50 former research chimps home to sanctuary at Chimp Haven!
---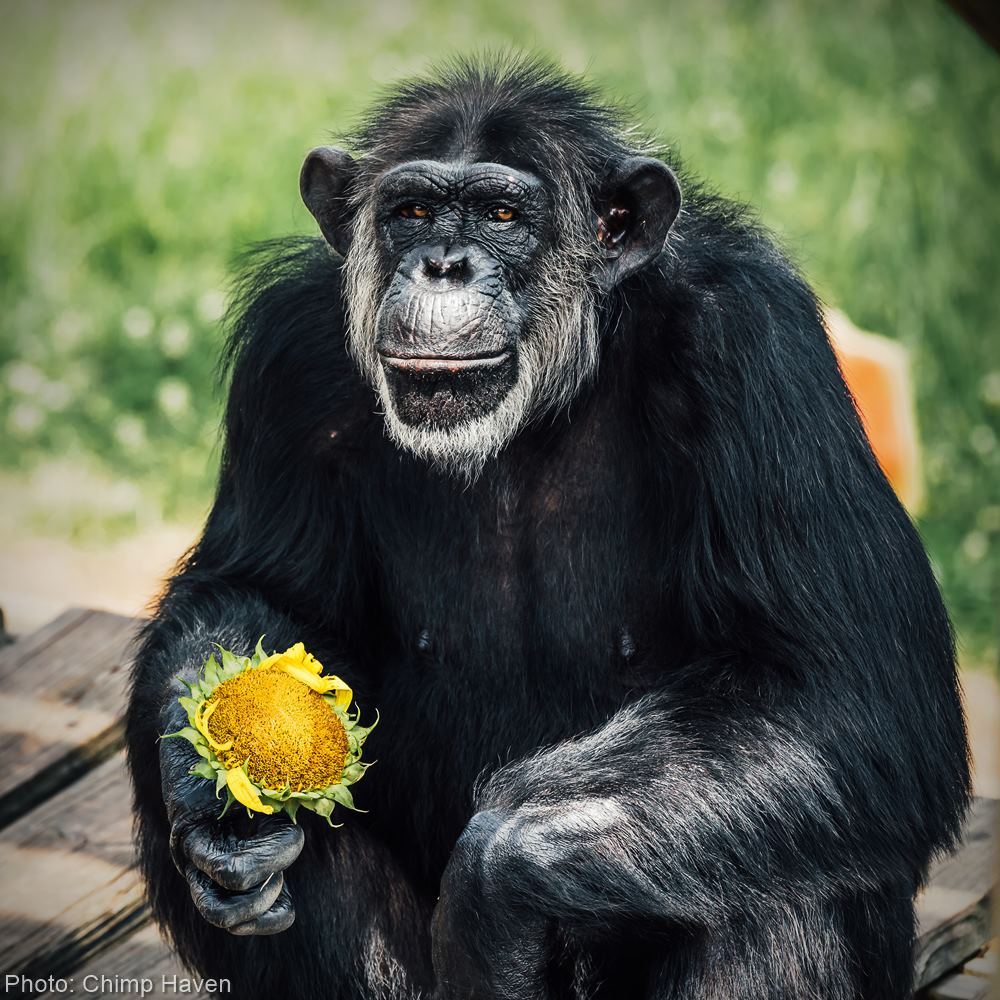 At Chimp Haven, chimps retired from biomedical research get to experience the joys they would have enjoyed in the wild: climbing trees, living in large, bonded social groups, eating their favorite fruits, running, playing, exploring, and - best of all - choosing how they spend their days.
But there are still more than 50 chimps who are waiting in research facilities for their chance to come to Chimp Haven and live out their days running, jumping, climbing trees, and living their best chimp life.
We want them to experience all the joys of sanctuary, just like Maxi, who came to Chimp Haven from a research facility in Texas, where she spent her entire life (32 years). We have set an ambitious goal to re-home more than 50 chimps waiting in research facilities by 2021.
Please join us at this pivotal moment by pledging your support to bring home more than 50 chimps just like Maxi who are still waiting for their chance to come to Chimp Haven by 2021.
By signing this pledge, you'll learn more about these former research chimps and how you can help. With your support, we can finally bring them all home.
To Top
The Petition:
I pledge to take the time to learn more about the plight of chimpanzees like Maxi. Once they have been retired from biomedical research, these chimps need a natural habitat, a balanced diet, enrichment, and social engagement with other chimps.
Therefore I support bringing them home to a sanctuary like Chimp Haven, and will do my part to spread the word!