Pledge to Keep Pets Safe from Lyme Disease
3,706 signatures toward our 50,000 Goal
Sponsor: The Animal Rescue Site
Lyme disease arrives with ticks in the spring and can lead to some serious health issues. Pledge to protect your pets!
---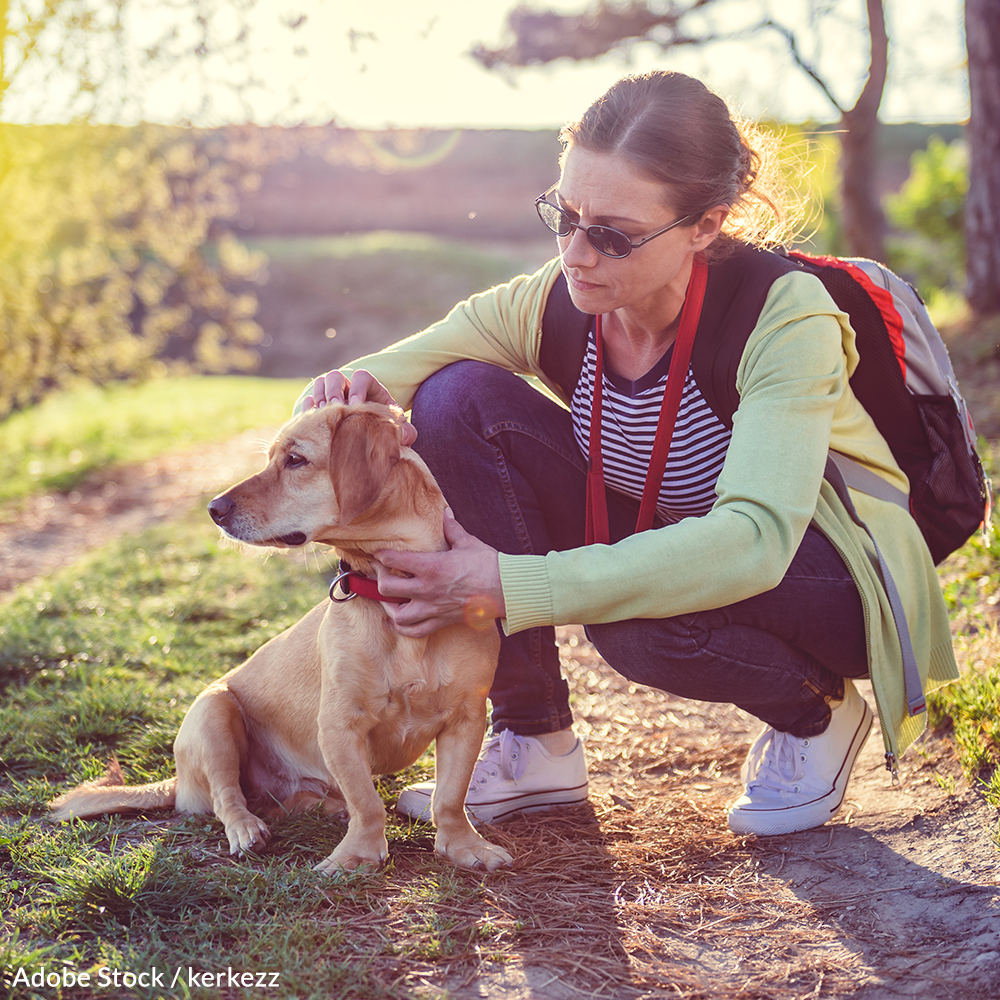 Spring and summer months may bring welcome warmth, but they also signal a return of the deer tick and Lyme disease.
Lyme disease is most commonly contracted through deer ticks, which transmit bacteria they have previously contracted from other woodland animals like deer and mice. This bacteria, Borrelia burgdorferi, can thrive in these animals without causing illness1. If a tick bites a wild animal and then later a pet or human, the bacteria can spread and cause Lyme disease.
Dogs can display several forms of Lyme disease, but the most common symptoms are:
lameness
swollen lymph nodes
joint swelling
fatigue
loss of appetite
vomiting
weight loss
In addition, serious kidney complications have been associated with Lyme disease in dogs2.
Data from insurance records suggests that approximately 476,000 Americans are diagnosed and treated for Lyme disease each year.  Further compounding the problem, areas where Lyme disease is common are expanding3.
Some pets can be infected with Lyme disease for over a year before they finally show symptoms. By this time, the disease may be widespread throughout the body. The kidney form of the disease is less common, but often fatal4.
The key to preventing Lyme disease is keeping your pets from the ticks that carry it.
Ticks are found in grassy, wooded, and sandy areas where they can find their way onto passing animals. Keep your pet away from thick underbrush and on trails when walked near wooded or tall grass areas to reduce the risk of tick exposure. Vaccination against Lyme disease is recommended for pets that live in endemic areas or that travel to areas where Lyme disease is prevalent4.
Sign the pledge below and promise to protect your pet this summer!
To Top
The Pledge:
As an advocate for animals and a protector of pets, I pledge to help fight Lyme disease throughout the United States.
I pledge to protect my pet and others from Lyme disease by checking for tick bites after outdoor play, recognizing the signs of the illness, and consulting my veterinarian if s any of these signs arise.
I pledge to share this initiative with other pet owners during the summer months, when Lyme disease poses the greatest threat.
Lyme disease is preventable, and I will do my best to advocate for the lives of animals who may be at risk.
Sincerely,