Adopt a Shelter Dog: Pledge to Help!
34,499 signatures toward our 50,000 Goal
Sponsor: The Animal Rescue Site
Helping shelter dogs is a year-round endeavor. Take the pledge to support Adopt a Shelter Dog Month!
---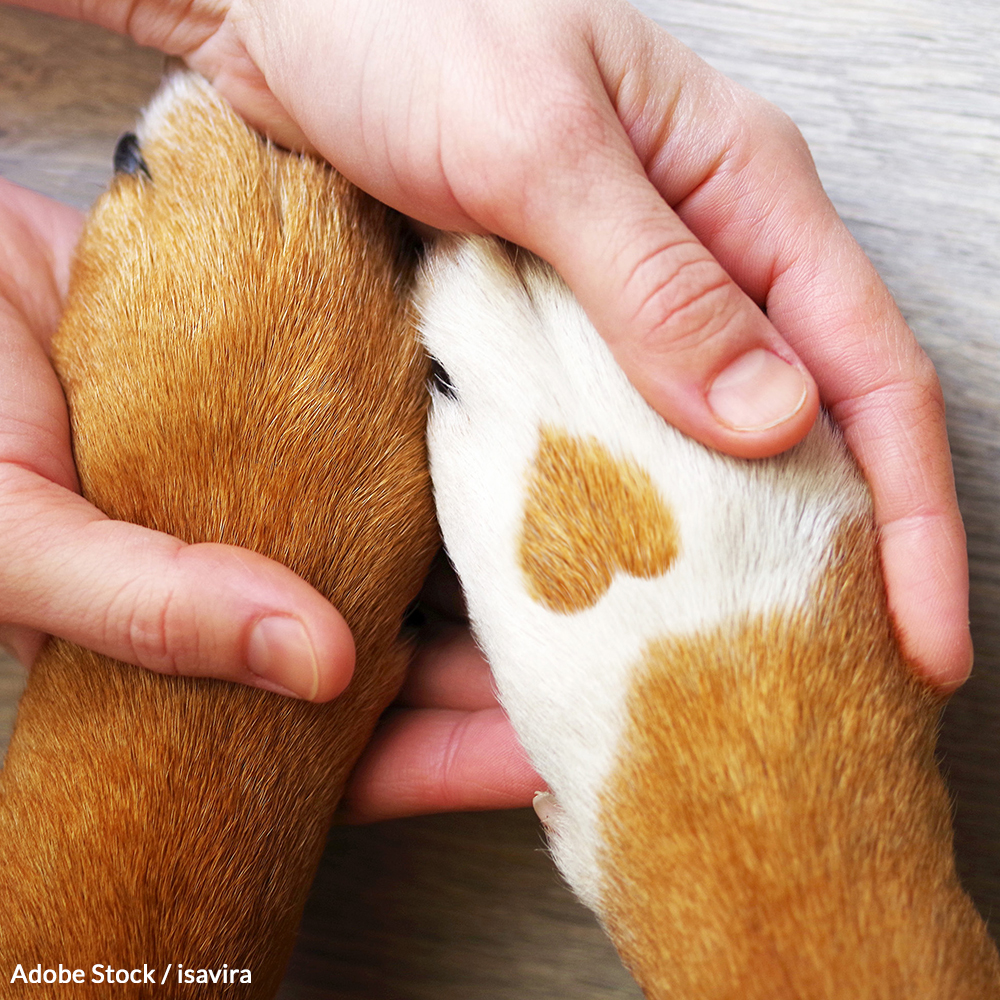 Rescue dogs make great pets any time of year. During each October shelters and animal lovers observe Adopt a Shelter Dog Month, and Adopt a Shelter Pet Day on April 30, raising awareness for thousands of pets that are waiting to be adopted from shelters1.
Of course, it doesn't have to be a special day or month to help a canine in need by offering them a loving forever home.
A new dog can help you feel good knowing you've helped saved another life. Further, a dog can help you lower blood pressure and deal with stress better2.
Children also love to play with a happy-go-lucky dog. Not only does a dog encourage healthy play, they can teach young ones a good sense of compassion2.
Many shelters even offer seasonal price reductions to encourage adoptions during particularly busy periods3. You can also get a better idea of which pet matches your temperament when you're able to observe them at a shelter. Most shelters will allow you to take dogs out into their animal run so you can even "try before you buy." And shelters don't stop caring for a pet once it's been adopted. If you open your home to a shelter pet, you can rely on the advice and expertise of the shelter workers to help you make informed choices about your pet's care.
Because most dogs in shelters are mixed breed, aka mutts, they have a varied gene pool, which often results in better overall health for the dog.
If you don't have pets of your own, you can still participate in Animal Safety and Prevention Month by volunteering at your local animal shelter4. You can also foster a pet until it finds its new forever home. For those animal lovers who don't have a lot of free time, donating money or much needed supplies to your local animal shelters is always appreciated. This will help to ensure that pets waiting to be re-homed will get all the necessary care.
Sign the pledge below to do your part to help shelter dogs all year long.
To Top
The Pledge:
As an advocate for a dog's right to a happy and healthy life, I pledge to observe Adopt A Shelter Dog Month in October, and every other month of the year, by:
Bringing a shelter pet into your home
Fostering a shelter pet until they can find a new forever home
Donating money or much needed supplies to your local animal shelter
Volunteering at your local shelter
Sharing the importance of helping shelter pets with my friends and loved ones and on social media.

Pledged by,