Create a Public Registry for Animal Abusers
Final signature count: 168,203
Sponsor: The Animal Rescue Site
Tell the USDA to create a national animal abuser registry to keep our animals and neighborhoods safe!
---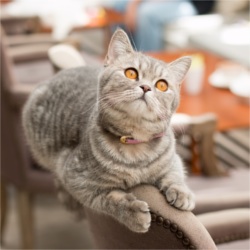 Convicted child abusers are automatically entered into a national public registry to inform people of their whereabouts and to ensure children's safety. This helps to keep parents informed about potential danger in their neighborhoods.
Animal abusers should be held to no lower standards, and should be required to enter an animal abuse registry in order to protect the lives of animals living in close vicinity. Sign the petition telling the head of the USDA to enact a national animal abuser registry.
To Top
The Petition:
To the Secretary of the USDA,
I am writing to request that you, as head of the USDA, push for a national animal abuse registry. Much like the child abuser registry, this would require animal abusers to enroll in an animal abuse index that would be publicly available.
A registry of this nature is necessary given the close correlation between animal abuse and child abuse. Many repeat animal abusers often demonstrate violence toward humans as well; more often than not, the two aren't mutually exclusive. This is why we need your help to ensure our communities are kept safe and informed.
Please take the necessary steps to ensure a registry to identify animal abusers is put into effect. Animals and humans alike deserve your best efforts to keep them safe.
Thank you for your time.