Cats and Dogs Are Pets, Not Food!
52,334 signatures toward our 65,000 Goal
Sponsor: The Animal Rescue Site
Tell South Korea to end this nightmare and make the sale and consumption of dog and cat meat illegal.
---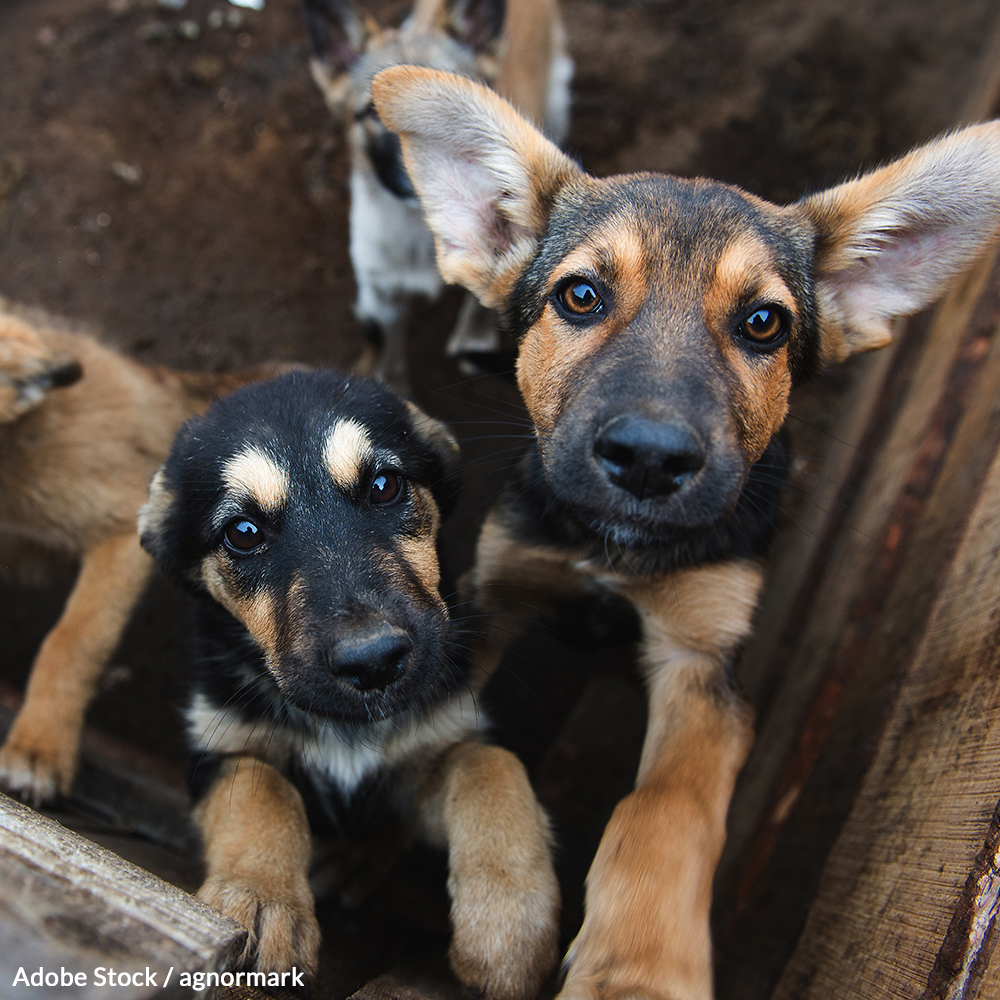 Dogs and cats are our companions here in the United States, but in some areas of South Korea, they are considered culinary delicacies. Up to two million dogs and cats are slaughtered for their meat and consumed each year in South Korea.
Animals captured, stolen, or bred for this industry often grow up in unsanitary, factory farm-like conditions with little protection from extreme weather and no exercise, companionship or medical care1.
Eventually, they are electrocuted, hanged, beaten or burnt to death.
Although a fair number of South Koreans have eaten dog meat at least once in their lifetime, only a small percentage eats it regularly. In fact, there is a large and vocal group of Korean people against dog meat consumption.
Consumption of dog meat is mainly associated with the Boknal festival, where attendees attempt to extract some medicinal healing powers from the consumption of dog2.
But with an increasing number of South Koreans owning dogs as pets, dog meat is becoming more controversial and the government is under pressure to ban it3.
An opinion poll conducted by Nielsen and commissioned by Humane Society International/Korea found that 84% of those polled don't or won't eat dog, and almost 60% support a legislative ban on the trade. A further 57% of South Koreans said dog meat consumption reflects poorly on Korea, increasing from 37% in 20174.
Nevertheless, the dog meat trade continues as a profit-driven, tax-free and unregulated industry. Due to the demand for meat across Southeast Asia, the South Korean government continues to support it.
Although dogs may have been kept and killed for food in South Korea over a thousand years ago, dog meat consumption is not a tradition deeply embedded into the nation's culture5.
"Even during desperate times...the consumption of dog was not a dietary tradition," International Aid for Korean Animals reports. "Like anywhere else, dog was eaten only as a last-ditch resort to avoid starvation. Then sometime in the last century the practice was taken up by a few older men for mythical health benefits regarding virility."
Today, a case brought by the animal rights group Care against a dog farm operator may prove key to banning the dog meat trade in South Korea. A city court in Bucheon ruled on the case in June 2018, declaring meat consumption was not a legal reason to kill dogs6.
This precedent could pave the way for outlawing dog meat consumption entirely.
An end to the mass slaughter of pets cannot come soon enough. Sign the petition below and demand the South Korean Ministry of Agriculture, Food and Rural Affairs ban the sale and consumption of cat and dog meat.
To Top
The Petition:
Dear South Korean Ministry of Agriculture, Food and Rural Affairs:
I'm writing to insist that the South Korean government rethink its support of an industry that perpetuates deplorable treatment of dogs.
Cultural biases aside, it's impossible to deny that dogs in the meat trade are treated miserably in South Korea. The vast majority of these animals suffer greatly, both throughout their lives and in death. The manner in which most are slaughtered should raise alarm bells for us all, and not just in those opposed to eating dog meat.
Additionally, polls have shown that only a small percentage of South Koreans eat dog meat regularly, and that most are offended by this cruel, profit-fueled industry.
I call on the South Korean government to represent its majority and cease support for this inhumane practice. The people of the world have spoken, and we demand you make the sale and consumption of cat and dog meat illegal.
Sincerely,