North Dakota: Protect Your Animals!
Final signature count: 35,563
Sponsor: The Animal Rescue Site
Urge North Dakota to adopt stricter animal protection legislation.
---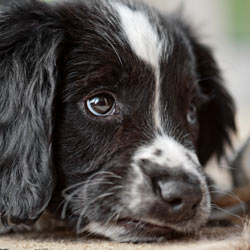 We hear of animal abuse cases all too often: from pigs kept in tiny cages with no room to move around before ultimately being sent to the slaughterhouse to puppies mass-bred for profit and kept in sub-par conditions before they are sold in the puppy mill trade.
While most states in America have strong animal protection laws, North Dakota still stands as one of the few that regularly doesn't prosecute instances of animal abuse. North Dakota is a state in which livestock and agriculture play a huge part, so it's vital that the state strengthen its animal welfare laws to protect against farm animal and pet abuse.
Tell North Dakota to get with the times and start protecting its animals!
To Top
The Petition:
Dear Governor Jack Dalrymple:
It's time to start protecting North Dakota's animals!
Are you aware that your state has some of the worst animal protection laws in the United States? In fact, extreme cruelty to an animal can often only result in a misdemeanor — the lowest conviction one can receive.
As a state in which agriculture and livestock play a huge role, it's surprising that North Dakota wouldn't advocate for the fair treatment of animals that contribute directly to its revenue.
Please reevaluate your state's stance on animal protection and work with your constituents to draft reasonable animal welfare legislation.
Thank you.