Stop Unnecessary Sea Lion Deaths
Final signature count: 38,554
Sponsor: The Animal Rescue Site
Take action against the killing of sea lions at Oregon's Bonneville Dam.
---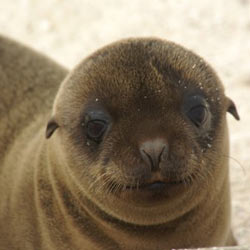 At Bonneville Dam in Cascade Locks, Oregon, California sea lions are experiencing a tragic habitat clash with the Chinook salmon. Sea lions live off of the salmon, and commercial fishermen complain that the sea lions are consuming the bulk of their fisheries.
A handful of sea lions have already been killed so far at the Bonneville Dam in the name of commercial fishing. While the need for commercial fishing remains, there are more sustainable ways to control the populations of both the lions and the fish. Sign the petition below asking Oregon Department of Fish and Wildlife director Roy Elicker to address this problem and implement sustainable population control methods that don't harm any animal species.
To Top
The Petition:
Dear Roy Elicker:
I was horrified to hear about the sea lion executions that are currently taking place at Oregon's Bonneville Dam. While I understand the need for control over the Chinook salmon population, there are more sustainable ways to manage it rather than killing off innocent animals.
The Bonneville Dam itself is part of the problem. The dam's implementation has interfered greatly with the sea lions' habitat and hunting grounds. The situation surrounding the dwindling salmon population can largely be attributed to decisions made by humans— decisions that are now wreaking havoc on the ecosystem. It's simply not the sea lions' fault that the dam has severely limited their food source.
We cannot continue to allow these murders to take place. I am writing to ask that you address this situation as soon as possible, and work with your colleagues at the Department of Fish and Wildlife to find a solution that does not involve euthanizing innocent sea lions— or any other animal for that matter. It's important, especially in these times of environmental struggle, that we take all possible steps to preserve life on our planet.
Thank you for your time.