The Chengguan Are Killing Pets in China!
31,851 signatures toward our 30,000 Goal
Sponsor: The Animal Rescue Site
If owners are too slow to show their pet license, the Chengguan routinely beat beloved family pets to death.
---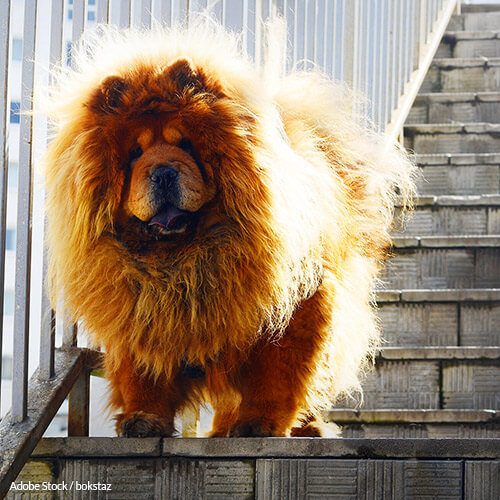 Walking your dog down the street should be a pleasure, not a threat to life and liberty. In China, however, simply taking a pet out for a walk may be all the reason a local Chengguan needs to brutally beat and kill the animal, possibly coming after the distraught owner if met with any resistance.
The Chengguan, deputized members of the Chinese City Urban Administrative and Law Enforcement Bureau, are charged with making sure pets are licensed. They work all over the country, from the poorest villages to the fastest growing cities. But, their tactics often include violent displays, bludgeoning dogs, cats, and other pets with pipes and bamboo sticks as their owners are held down, throwing the corpses onto a truck, and burning them in mass graves.
This behavior has earned the Chengguan the status of some of the most hated officials in China, according to The New York Times [1], and their notoriety extends from cruelty to animals, to assault on humans in some cases. While anyone without immediate access to their animal's registration papers when the Chengguan ask may be held aside while their pet is destroyed, those who resist face physical retribution.
In 2013, a man using his phone to record Chengguan inspecting a street peddler's cart was subsequently beaten with hammers until he spit up blood, Radio Free Asia reports [2], later dying from those injuries at a hospital. And resistance toward the Chengguan seems to be growing, as there have been rising incidents of the agents themselves being targeted in revolts against their actions.
Fight Dog Meat [3], a website founded by rescue worker Michelle Brown, has equated the brutality of the Chengguan to gang violence. Brown cites a report from August 4, 2016, when "the Alum Town government of Padang village, ordered a dog killing team to go door to door and kill every pet dog they could get hold of after a local man died of rabies days earlier. The air was filled with the screams from helpless pet owner's as their dogs were forcibly removed and bludgeoned in front of them. Children wept uncontrollably."
It is illegal in Beijing to own a dog with shoulders taller than 35 centimeters (almost 14 inches), The New York Times [4] reports, while 40 specific breeds, including Dalmatians, Collies, Weimeraners, and Boxers, are banned categorically, labeled to be "large and vicious." But it is also clear that the Chengguan's treatment of animals goes well beyond enforcing a regulation.
Sign to tell China's Ministry of Public Security to protect these animals immediately, implement practices which ban the City Urban Administrative and Law Enforcement Bureau's brutal and deadly tactics when confronting pet owners.
MORE ON THIS ISSUE
Kiki Zhao (2014, May 29) China's Most-Hated Official Is No Surprise. Retrieved July 5, 2017 from https://sinosphere.blogs.nytimes.com/2014/05/29/chinas-most-hated-official-is-no-surprise/
Luisetta Mudie (2014, April 21) Chinese Police Probe Bloodshed After Beating Sparks Violent Backlash. Retrieved July 5, 2017 from http://www.rfa.org/english/news/china/chengguan-04212014145117.html
Michelle Brown (2016, Aug. 12) China: Beating People's Dogs To Death. Retrieved July 5, 2017 from https://fightdogmeat.com/2016/08/12/china-beating-peoples-dogs-to-death/
Didi Kirsten Tatlow (2014, May 25) Dog Reported Beaten to Death in Front of Owner in Beijing. Retrieved July 5, 2017 from https://sinosphere.blogs.nytimes.com/2014/05/25/dog-beaten-to-death-in-front-of-owner-beijing-magazine-reports/
To Top
The Petition:
To the Chinese Ministry of Public Security,
The brutal actions of the Chengguan, carried out daily on the streets of ever Chinese town, amount to nothing more than sanctioned gang violence and must be put to an immediate end.
Animals, as well as humans, have a right to live. But those rights are seemingly threatened whenever Chengguan approach a pet owner for questioning. Beating animals to death when someone cannot immediate produce an expensive license is intolerably cruel, and serves no purpose but to terrorize.
In recent years, incidents of Chengguan aggression have prompted riots, driven by residents so upset over this gross imbalance of power that they would swarm those civil servant.
Animals are being killed by the hundreds, while their owners are held down, and often brutalized themselves, and the rest of the world is not willing to let this continue.
There is no reason to believe this situation will improve if the Chengguan remain able to carry out their brand of enforcement. It is, however, within your power to implement policies and that outlaw the scare tactics and violence the Chengguan are using against people in China, and I implore you to do so now.
Sincerely,