Protect. Cure. Love. Pledge To Share Pet Cancer Awareness!
6,250 signatures toward our 50,000 Goal
Sponsor: The Animal Rescue Site
We dedicate this memorial wall to the loving memory of our beloved pets, and to the struggle for a cure.
---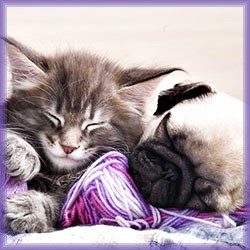 Protect. Cure. Love.
These are watchwords for those of us whose lives have been affected by pet cancer. For everyone who has fought some variant of this insidious disease, the struggle to overcome is heartbreaking, expensive, and all too often futile.
Our mission is to change that. Together we can stand strong, in the hope that one day, no one will have to lose a friend to the pervasive threat of cancer. When 50,000 people have pledged to join us, GreaterGood and The Animal Rescue Site will donate $5,000 for pet cancer research, in the names of all of the pets we've loved and lost to this disease.
Pledge to spread awareness, and share the name of the beloved pets you lost to cancer with a short memorial in the "comments" field.
To Top
The Petition:
The Pet Cancer Awareness Pledge:
I pledge to learn what the signs of pet cancer are, and to share this powerful knowledge with my friends. I will be proactive with my pets, and if my veterinarian and I find a lump that could be cancer, we will discuss aspiration for early detection and removal. I will make sure that I stay informed not only of symptoms, but also of current treatments.
All this in the sincere effort to protect our pets from cancer, find a cure, and to love and remember them always.
If I see something, I will do something. I will stand strong with my pets and my friends in the fight against cancer.